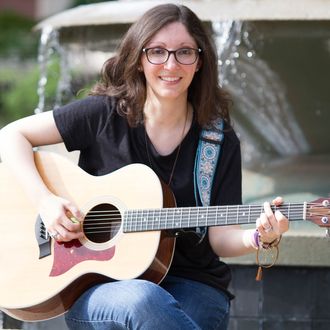 Lindsay Brazell
Songwriter
Lindsay is a singer-songwriter and high school choral director in Greenville, SC. She holds a BA in Performing Arts from Clemson University, a Master of Art in Teaching Choral Music from the College of Charleston, and pursued doctoral work at the University of Southern Mississippi. She is a member of the Nashville Songwriters Association International (NSAI), National Association for Music Educators (NAfME), and the American Choral Director's Association (ACDA).
Lindsay's music has been described as having "Beatles-like chord progressions with real, relatable lyrics." She has been deemed "One to Watch" by NSAI and has had original songs accepted into several songwriting competitions. You can find her music on all of your favorite streaming platforms!
Melody Hine
Arranger
Melody Hine has been singing barbershop in various quartets and choruses since she was 14. She earned her music education degree from the University of Georgia, and after that spent a year working for Disney World and Universal Studios before beginning her teaching career at Duluth Middle School and then continuing to teach chorus at Roberto Clemente Middle School in Germantown, Maryland.
Melody is proud to be a member of Harmony Incorporated, Sweet Adelines International and the Barbershop Harmony Society. Her roles currently include certified BHS Music Judge and Musical Director of Parkside Melody, the upper voices ensemble of the Hershey Chapter of the BHS. She also sings baritone in the Song of Atlanta Show Chorus as well as the 2019 HI Harmony Queens, Hot Pursuit. Melody loves arranging and coaching groups of all levels, and she especially enjoys being a part of barbershop youth events.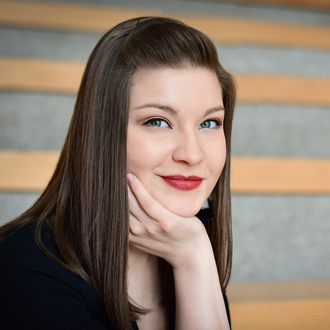 Kim Newcomb
Learning Track Producer
Kim Newcomb is an active voice teacher, coach, and learning track producer based out of Indianapolis, Indiana. She has always had a love for music and an interest in helping others find their voice. Kim attended the University of North Texas and holds a bachelor's degree in Vocal Music Education. She has a wide array of experience singing and teaching all genres of music, but her most favorite to perform is barbershop. Kim has experience singing with both barbershop quartets and choruses at an internationally competitive level, and serves as a clinician at harmony camps across the globe. She serves as director for Capital City Chorus and sings baritone in the current Sweet Adelines International champion quartet, The Ladies.
Check out these performances from the Barbershop Harmony Society Midwinter Convention in February 2023. This is the Wade Hampton High School Singers performing "World This Way," and "Why I Sing," and the Riverside High School Chamber Choir singing "One Heartbeat" by Lindsay Brazell, arranged by Melody Hine.